Russel Brothers Limited OWEN SOUND, ONTARIO Steelcraft Boat Builders
Hull 642
RBF notes: Known to be built by Russel Bros., in 1946. (Thunder Bay, ON May 15, 2004).
Might be Towalong.
Thunder Bay, ON May 15, 2004.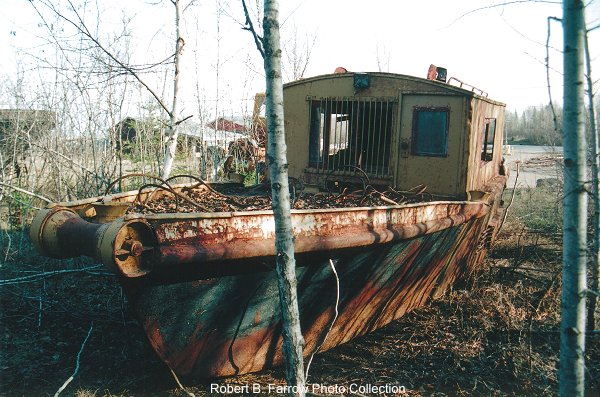 Thunder Bay, ON May 15, 2004.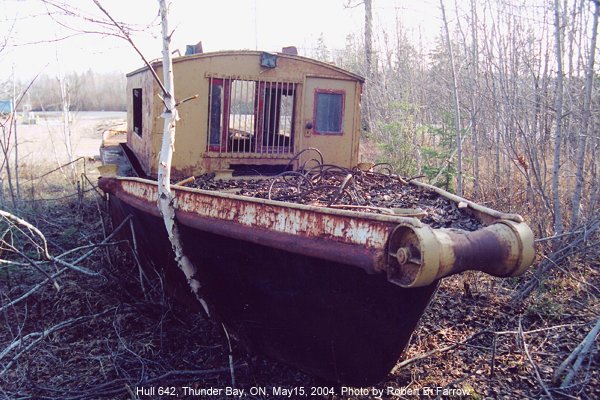 Hull 642 May 14, 2004, photos by Robert B. Farrow. Click to enlarge.
Hull 642 photos by Rod Morrison. Click to enlarge.
| | |
| --- | --- |
| | |
RBF notes: Thunder Bay, Jan. 21, 2006.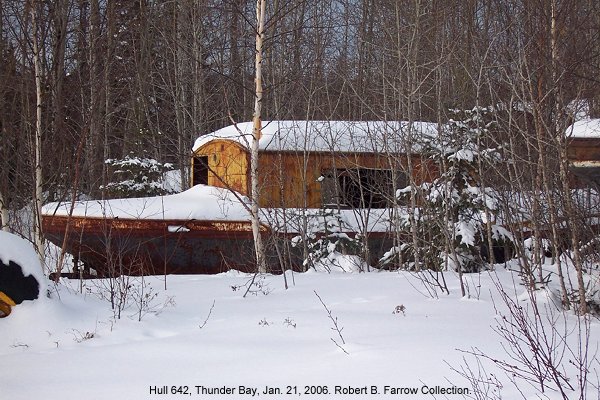 Hull 642 (possibly Towalong) still in the bush, summer 2016. Matthew Carlson notes (dec. 20, 2016): "Built 1946. When I went and took a look at it during the summer I noticed it still has a brass builders plate on the frame for the winch, it is a Steelcraft model 38, serial number 280 winch in this boat. still has some of the cable on the bow deck with the end still hooked up to the winch drum. this boat also has 2 round fuel tanks under the stern deck, exhaust pipe out the port-stern quarter, flat rudder, and looks like it was originally sea bay (raw water) cooled, but modified to have cooling coils on the port side of the hull. the boat appears to be mostly complete exept missing the engine/gearbox, and steering wheel, and anchor. my boss knows the owner of this boat well so I have been thinking about possibly buying this one after mine is finished. since this one still has the winch i would probably just restore this one with a new engine in it."
Click here for a 49 Facebook photo album of hull 749 by Matthew Carlson.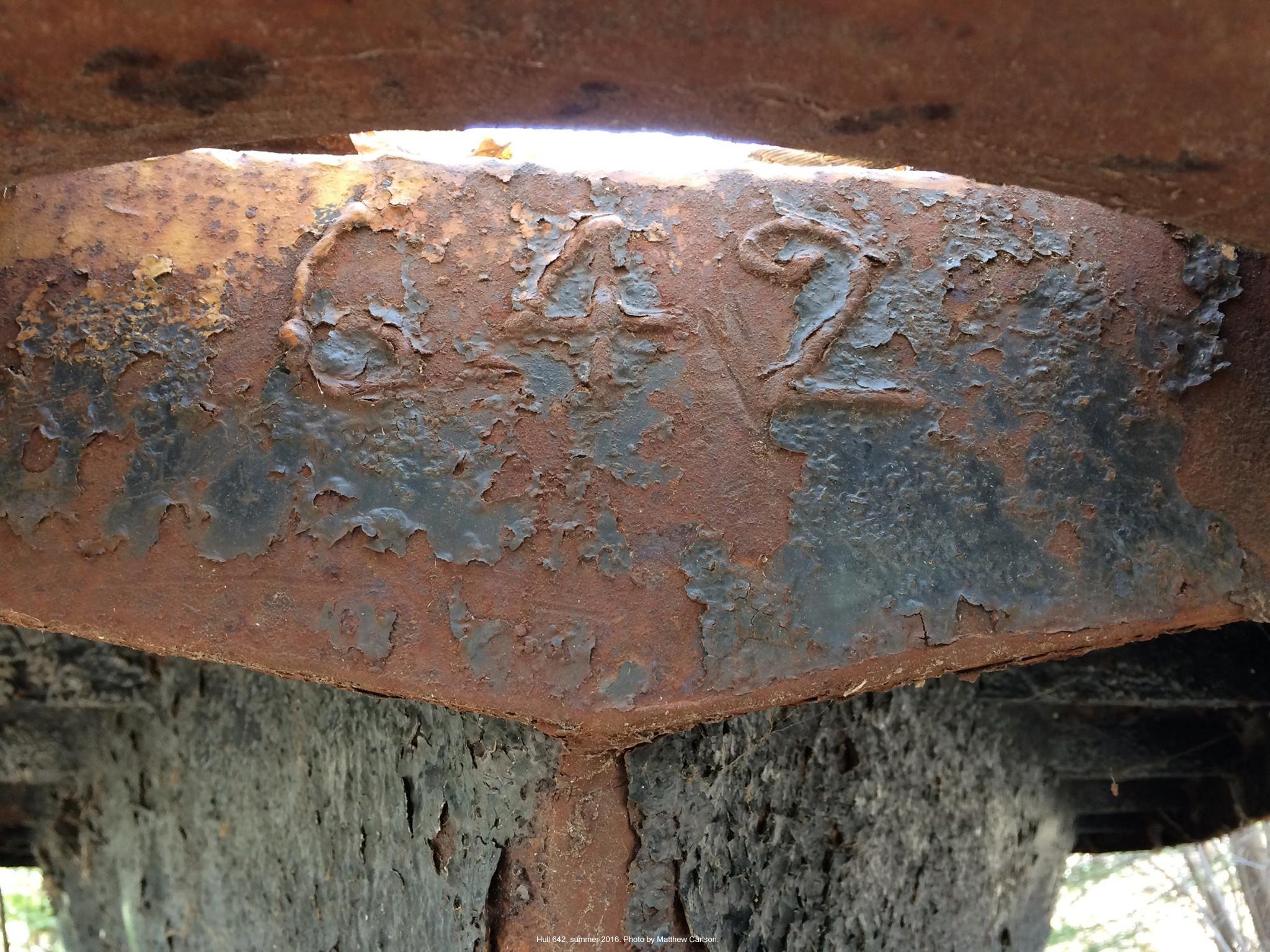 For more Russel exhibits visit Owen Sound Marine & Rail Museum 1165 1st Ave West, Owen Sound, ON N4K 4K8
(519) 371-3333

http://marinerail.com