Listerville
Particulars of Canadian War Vessels Building & Projected by Naval Service Headquarters (D. N. C. Dept.) 1943 - 1945: Listerville [CN875]. Janes Fighting Ships 1990 - 1991: Cavalier ex Listerville [YTL 578]. Built by Russel Bros. Launched October 12, 1944. Joe Fossey notes (July 2006): Bob & Louise Perrault own ex-Listerville, an outstanding Ville Class renamed "Cavalier", and later "Hercules".
Rene Beauchamp notes (March 2017): Russel Bros. built CAVALIER at Valleyfield, QC and another workboat on a barge, April 14, 1994.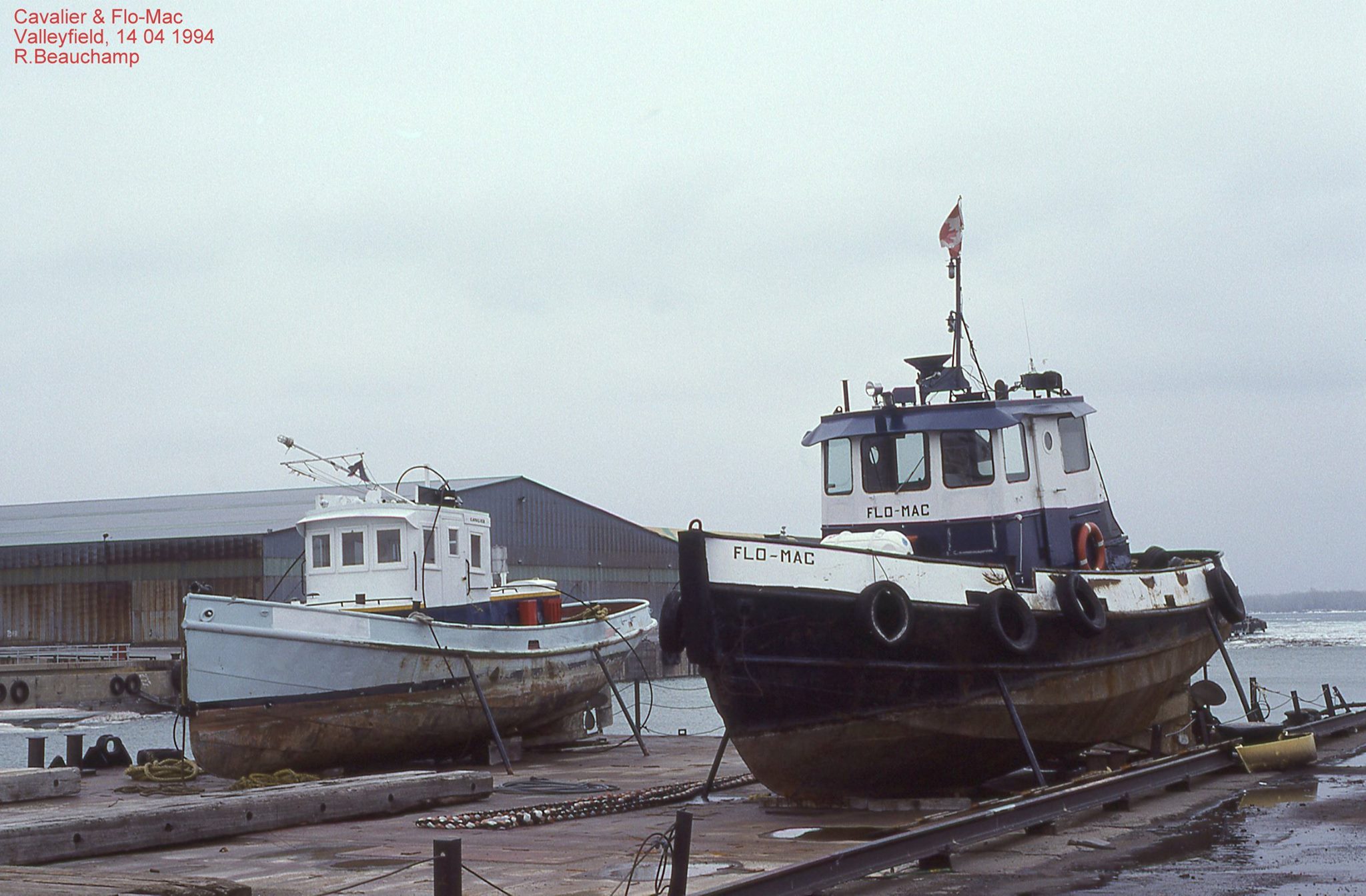 Photo from Hamilton Naval Yard (undated)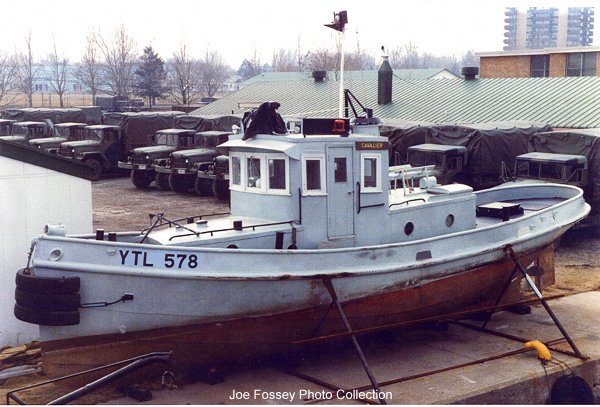 From Mac Mackay's excellent TUGFAX blog about Halifax vessels SATURDAY, NOVEMBER 10, 2012
source: http://tugfaxblogspotcom.blogspot.ca/2012/11/listerville-i-returns-to-nova-scotia.html

Listerville (i) returns to Nova Scotia...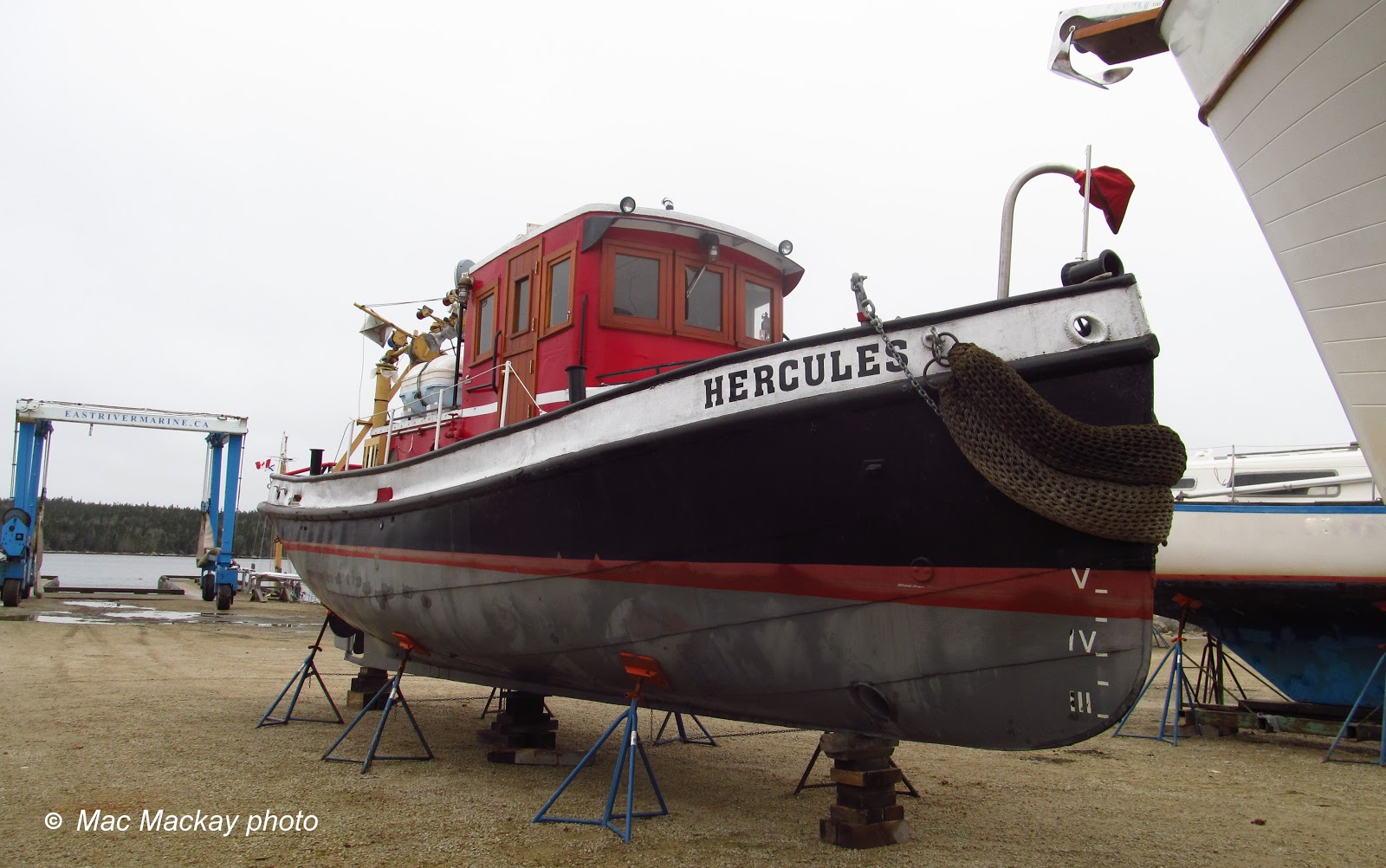 Hercules awaits a return to salt water on Mahone Bay. Her mast has been laid flat for road transport. A tug, built in 1945, and for many years in fresh water near Montreal has returned to Nova Scotia. Built at Owen Sound, ON by Russel Bros as the Listerville for the Canadian navy, it was one of scores of Ville class "pup" tugs built for use at naval installations all over Canada. As 45 foot, 165 bhp tugs they became jacks of all trades, pushing, towing, and running errands around dockyards and naval bases.They were easily transportable by rail and so ended up in many out of the way places over the years. Listerville was based in Halifax for many years. After disposal by the navy it worked for McKeil Workboats as Cavalier and its register was closed in 1999 when it became a pleasure craft. It was carefully refitted and renovated and renamed Hercules It arrived back Nova Scotia on November 8 by truck and will soon enter the waters of Mahone Bay. A second Listerville is currently in service at HMC Dockyard in Halifax, it was built in 1974.
Listerville in naval service in the 1950s in Halifax harbour. The prominent smoke jack from the forecastle stove was a trademark of the pup tugs.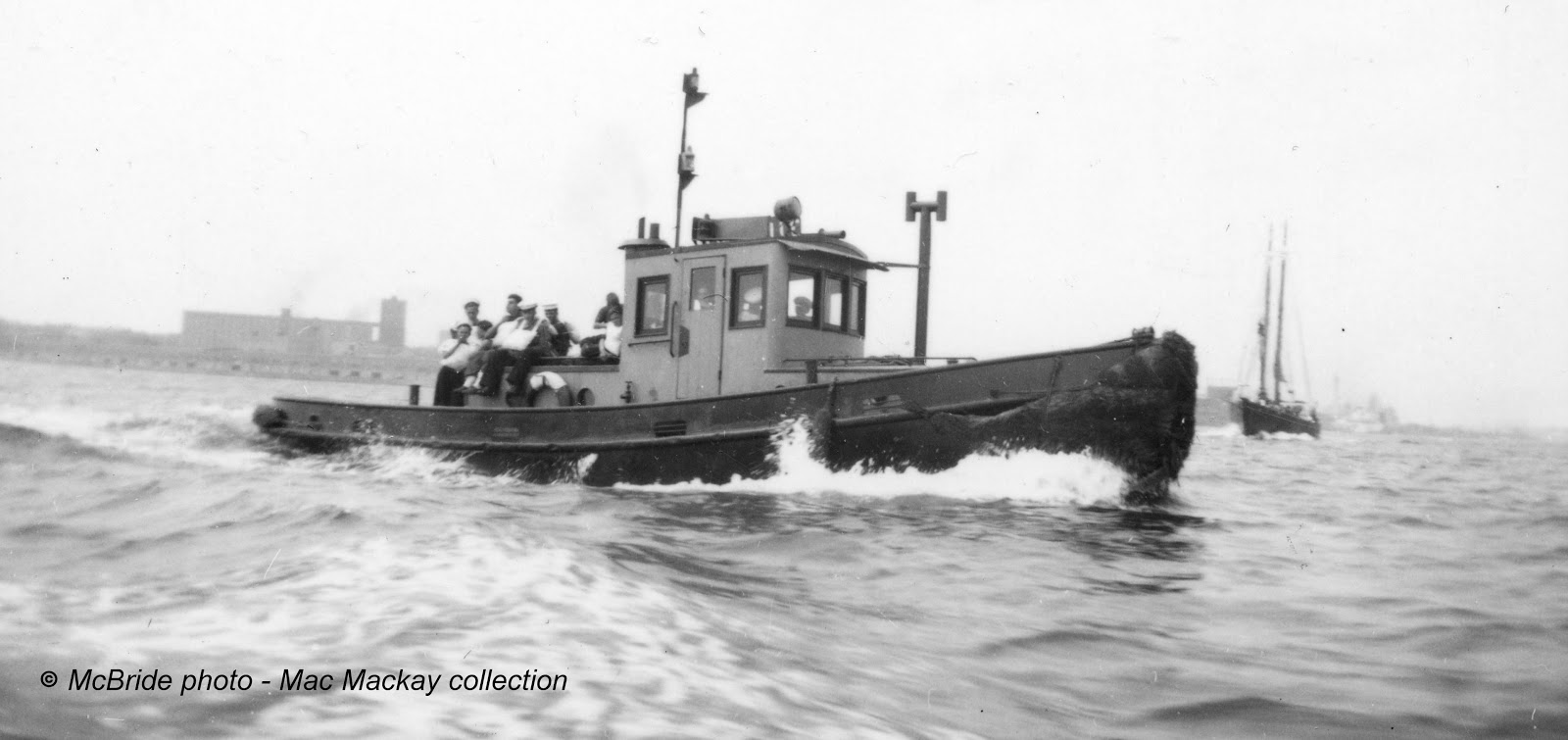 From Mac Mackay's excellent TUGFAX blog about Halifax vessels SUNDAY, JUNE 12, 2016
source: http://tugfaxblogspotcom.blogspot.ca/2016/06/eastern-tug-roundup.html

It was also a quiet day in Mahone Bay where the ex RCN Ville class ''pup'' tug Miss Jenna was resting alongside. Miss Jenna is the former Hercules, Cavalier and originally, Listerville.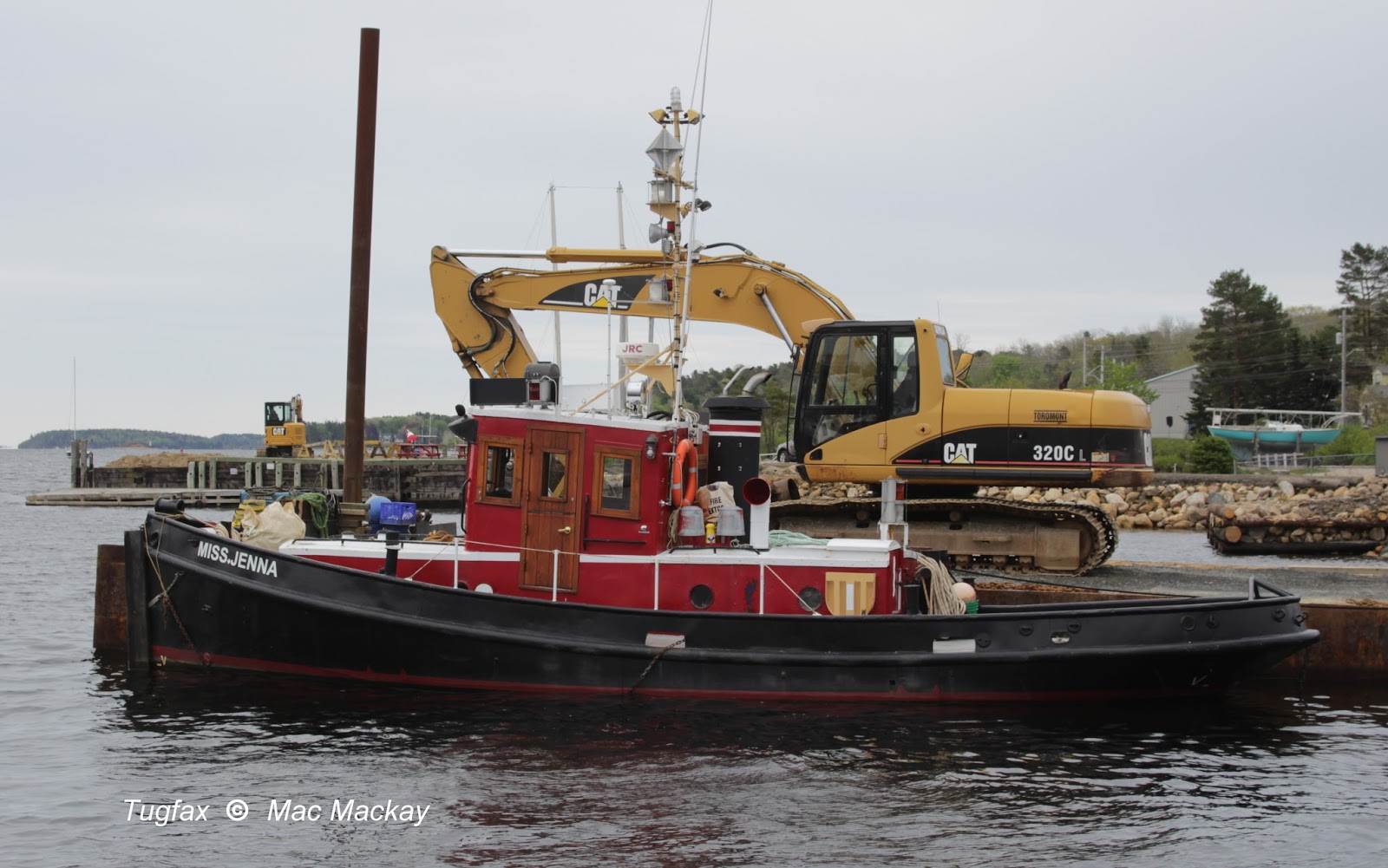 For more Russel exhibits visit Owen Sound Marine & Rail Museum 1165 1st Ave West, Owen Sound, ON N4K 4K8
(519) 371-3333

http://marinerail.com